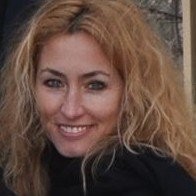 Lucia Rahilly
Global Editorial Director
McKinsey & Company
As Global Editorial Director at McKinsey & Company, Lucia oversees the firm's thought leadership marketing efforts. At #2019PTL, Lucia will be speaking about sustaining quality at scale.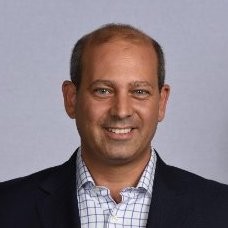 Eran Levy
Director, Head of Thought Leadership & C-Suite Marketing
Cisco
As head of Cisco's global thought leadership practice, Eran is focused on C-suite engagement by elevating the company's brand through the strength of its original research and analysis. At #2019PTL he will be speaking about how Cisco is using its research with CIOs to enable its sales people to be more successful in the sale.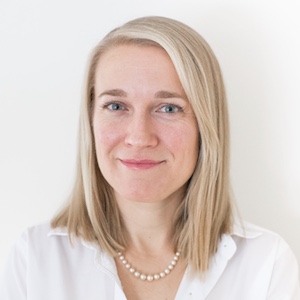 Sarah Green Carmichael
Editor
Bloomberg Opinion
Sarah is a writer and editor at Bloomberg Opinion. Formerly, she was a managing editor at Barron's and an executive editor at Harvard Business Review. As a writer, Sarah puts sentences together with clarity, grace, and voice. As an editor, she helps others do the same. At #2019PTL, Sarah will speak about how to give editorial feedback that will actually be obeyed.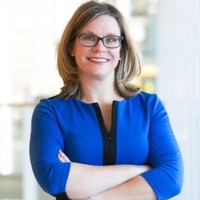 Meghan Murphy
Vice President, Thought Leadership
Fidelity Investments
As Vice President of Thought Leadership at Fidelity Investments, Meghan and her team develop and provide data-driven points of view on financial wellness and retirement savings trends. At #2019PTL, Meghan will speak about how the firm is personalizing their rules for retirement to connect with people in different parts of the world, in different religious groups, with different family structures, and different financial needs.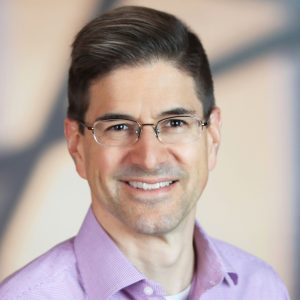 Tim Reason
Deputy Editor
Bain & Company
Tim is Deputy Editor of Bain & Company. Prior to joining Bain in 2010, he was Editorial Director of CFO.com and an editor at CFO magazine, both Economist Group publications. At #2019PTL, Tim will share Bain & Company's approach to digital publishing.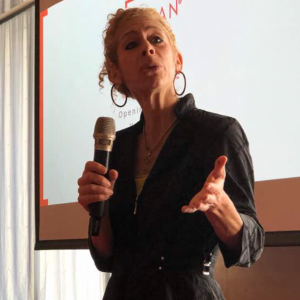 Maria Boulden
Vice President and Executive Partner for Sales
Gartner
Maria is the Vice President and Executive Partner for Sales at Gartner. She recently concluded 33 years with DuPont where she spent the last 10 years as Global Sales Director for the Specialty Products portfolio. At #2019PTL, Maria will be speaking about how she, as a sales leader, embraced the commercial teaching pitch to drive sales both at DuPont and at Gartner.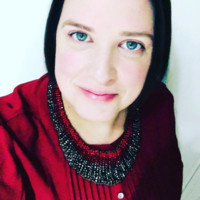 Sarah McHugh
Director, External Communication
Huron
In her role at Huron, Sarah leads all external communications and healthcare industry marketing. At #2019PTL she will be speaking about how the firm realigned its thought leadership strategy around both broad firm objectives and major marketplace themes to rapidly increase content production and dramatically improve results.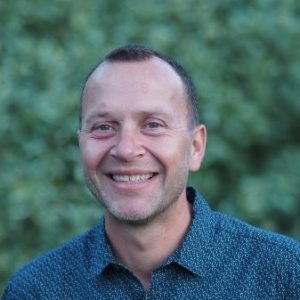 Serge Perignon
Global Head, Thought Leadership Institute
Tata Consultancy Services
Serge leads TCS' institute for thought leadership and oversees the firm's content strategy, research and data collection, and development and standardization of the firm's global thought leadership programs. He is also the editor in chief of its management journal – Perspectives. AT #2019PTL, Serge will be speaking about how to conduct effective thought leadership research and how the firm is shifting from a topic-focus to an executive-focus in its efforts.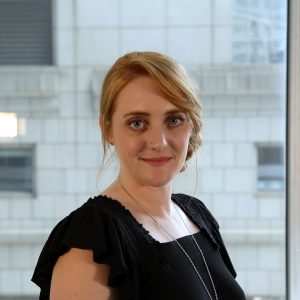 Kelsey Eichhorn
Senior Storytelling Designer
Arup
Kelsey is a storyteller: a creative director, editor, writer, filmmaker, researcher, facilitator, and a strategist. Her work at Arup integrates the power of storytelling with communications, thought leadership, and innovation. At #2019PTL, Kelsey will lead a talk and working session on using storytelling to improve working relationships with subject matter experts.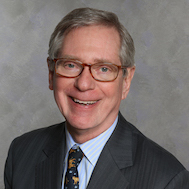 Thomas A. Stewart
Executive Director
National Center for the Middle Market
An internationally recognized editor and author, Tom is Executive Director of the National Center for the Middle Market. Prior to that, he served as Chief Marketing and Knowledge Officer for consulting firm Booz & Company (now Strategy&), Editor and Managing Director of Harvard Business Review, Editorial Director of Business 2.0 magazine and as a member of the Board of Editors of Fortune magazine. An author of 3 best-selling business books, Tom has delivered lectures and seminars across the U.S. and in more than two dozen countries worldwide. At #2019PTL, Tom will speak about the past, present, and future of thought leadership marketing.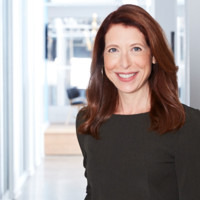 Vanessa DiMauro
Vice President
Georgian Partners
Vanessa is a pioneer in the field of online communities. As VP of Georgian Partners she helps portfolio companies increase competitive advantage through peer collaboration. Her perspective on digital transformation has been featured in The New York Times, Harvard Business Review, The Wall Street Journal, CNBC, and Forbes. At #2019PTL, Vanessa will be talking about influencer marketing — what it is, how to think about it, how to find influencers, and how to stand up a successful program in your firm.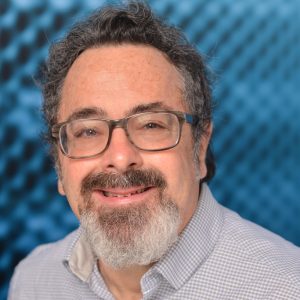 Alan Alper
Vice President of Corporate Marketing / Editorial Director
Cognizant
Alan is responsible for all of Cognizant's thought leadership, globally. At #2019PTL he will be speaking about embracing activation. While exceptional content is critical to success, as an editorial leader it's not enough to stop there. You have to be actively involved in enabling your marketing teams and subject matter experts to activate your firm's thinking in the marketplace.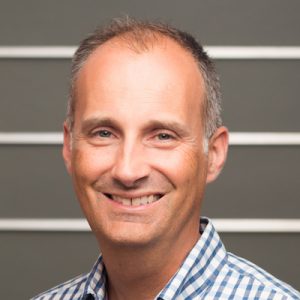 Jason Mlicki
Principal

Rattleback
As Principal of Rattleback, Jason helps professional services firms from all over the world turn their thought leadership marketing efforts into demand generation programs. At #2019PTL, Jason will speak about building a firm's receptive audience using integrated campaigns.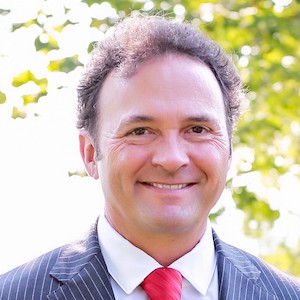 JP Moery
President
The Moery Company
JP launched The Moery Company, an association sales and marketing firm, nine years ago with one client. Today the "Big Red M" has worked with more than 100 of the nation's top associations and earned millions of dollars in membership and sponsorship revenue for them. He hosts a weekly podcast that draws over 20k subscribers and has authored a book, Association Hustle. At #2019PTL, JP will offer advice on how to successfully work with associations to develop your firm's thought leadership agenda and get your firm in front of their thousands of members.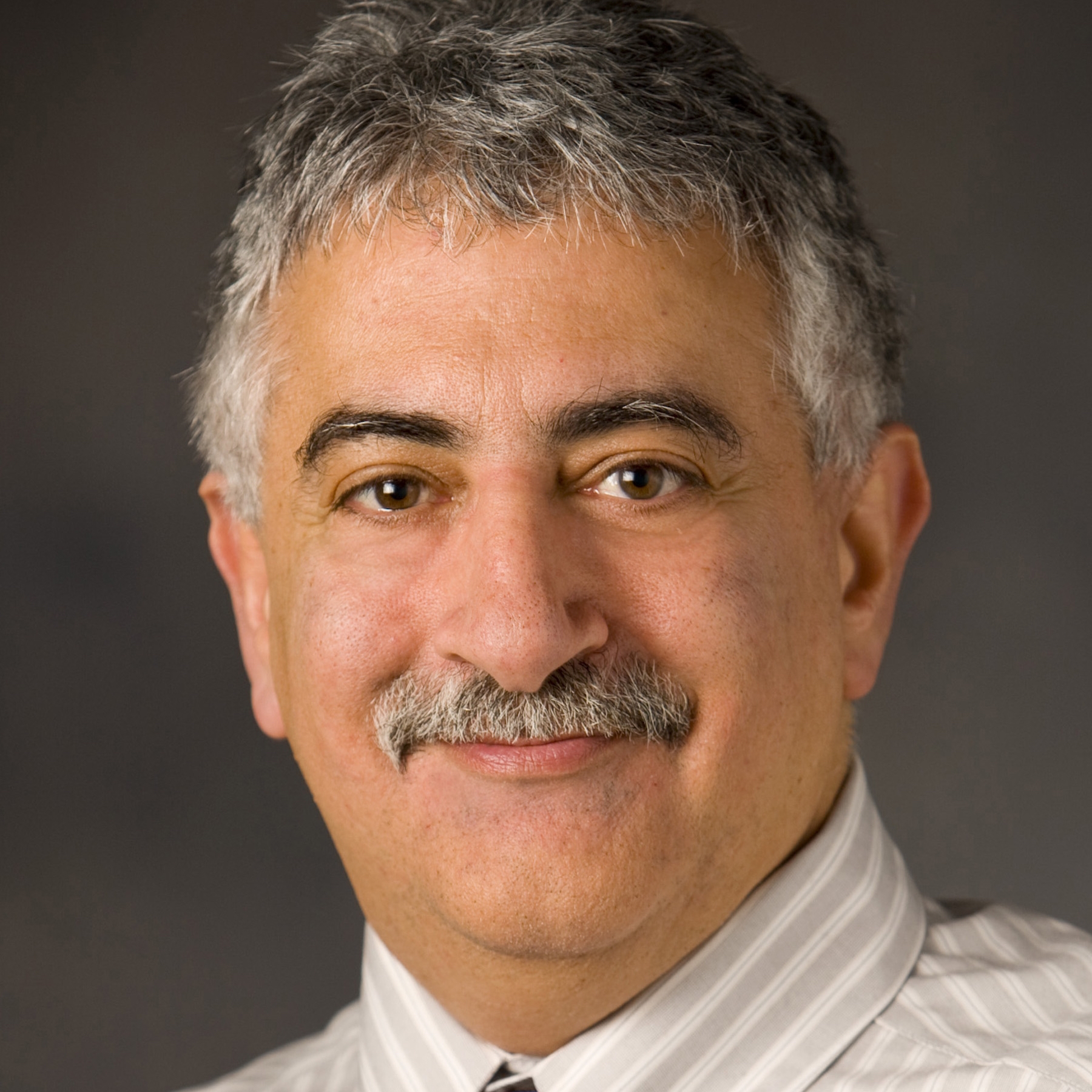 Bob Buday
Founder

Bloom Group
As co-founder of Bloom Group, Bob has helped clients across a range of B2B sectors publish their thinking in the right places (including numerous books, 20+ Harvard Business Review articles, and opinion pieces in the Financial Times, Business Week, Forbes, CIO magazine and other leading publications). At #2019PTL, Bob will speak about how to get your firm's thinking published in prestigious industry journals.
Lisa Cole
Corporate Vice President, Marketing
Huron Consulting Group
Nick Johnson
Director of Content Programs
Salesforce
Jeanne Thompson
Senior Vice President of Thought Leadership
Fidelity Investments
Mark Staples
Executive Editor
McKinsey
Jeff Kehoe
Executive Editor
Harvard Business Review Press
Anisa Purbasari Horton
Assistant Editor, Leadership
Fast Company
Noah Schwartzberg
Senior Editor
McGraw-Hill Business Professional
Steve Cokkinias
SVP, Market Development
FMG Leading
David Light
Editorial Director
Accenture Research
Cathy Olofson
Chief Marketing Officer
Innosight
Serge Perignon
Global Head, Thought Leadership Institute
Tata Consultancy Services
Sarah Kulka
Chief Marketing Officer
L.E.K. Consulting
Angela Scenna
Director of Marketing
TBM Consulting
Doug Farren
Managing Director
National Center for the Middle Market, The Ohio State University
Daniel Cenzano
Head of Marketing and Communications, N.A. Commercial Insurance
Chubb Commercial Insurance
Gregory Fleischmann
Chief Marketing Officer
Lowenstein Sandler LLP
Laurie Cunningham
Director of Content Development
Bloom Group
Roberta Fusaro
Senior Editor
McKinsey
Charles Barthold 
Global Communications
McKinsey
Donya Dickerson
Editorial Director
McGraw-Hill Education
Tim Parker
Founder
Bloom Group
Fred Allen
Leadership Editor

Forbes
Nicole Torres
Associate Editor
Harvard Business Review
Carl Davis
CEO
Array Architects & Advisors
David Rosenbaum
Editor in Chief
Bloom Group
Early Bird
$1,995
Register by 10/11/2019
Standard Rate
$2,495
Register by 11/4/2019
Last Minute
$3,200
Register by 11/13/2019