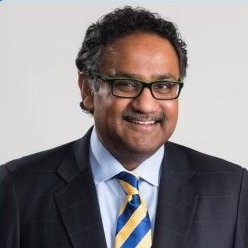 Ajit Kambil
Global Director, Research, Deloitte CFO Program
Deloitte
Ajit Kambil is the global research director for Deloitte's CFO program. After leading Deloitte's think tank, and creating Deloitte Review, it's flagship journal – he pivoted to create and execute a focused, role-based research program around CFOs. Its products include CFO insights with 39,000 subscribers, the daily Deloitte CFO Journal content on WSJ.com, and the CFO Signals quarterly survey of large company CFOs. He also created its transition lab which has served over 3,000 executives Including 1,800 CFOs and DRINCs – digitally rich interactive conversations to move ideas to practice and transform client experiences. At PTL 2020, Ajit Kambil will explain how Deloitte's CFO Program has opened new doors and strengthened existing relationships with chief financial officers.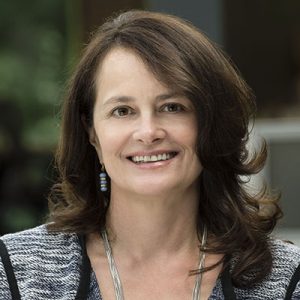 Cathy Olofson
Chief Marketing Officer
Innosight
Cathy leads thought leadership development, digital marketing strategy, and public relations for Innosight, a leading innovation and growth consulting firm. At PTL 2020, she will talk about the CMO/CEO partnership in fostering a culture for thought leadership and bringing compelling insights to life.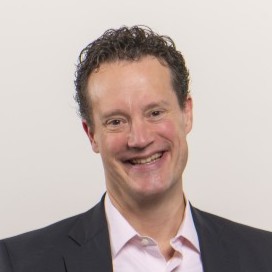 Sean Brown
Director, Global Communications - Strategy and Corporate Finance
McKinsey
With a career that spans both consulting and alumni relations in over 20 years at McKinsey, Sean currently leads external relations and communications and virtual knowledge dissemination for the firm's Strategy and Corporate Finance practice. In this role, he has moderated over 200 live web-based knowledge events and moderates the firm's podcast, Inside the Strategy Room. At PTL 2020, he'll lead a discussion on the ins-and-outs of running webinars, podcasts, and virtual events.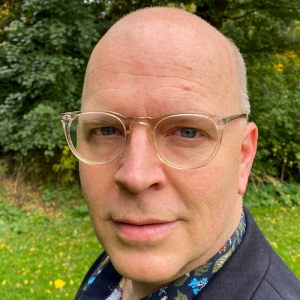 Jason Forrest
Director of Interactives
McKinsey
Jason Forrest is a data visualization designer and writer living in New York City. He is the director of interactive data visualization for McKinsey's COVID Response Center. On top of being an active writer and speaker, he is the editor-in-chief of Nightingale, the Journal of the Data Visualization Society, which publishes articles exploring data visualization and information design from a diverse group of practitioners of all experience levels. At PTL 2020, Jason will examine the topic of "information empowerment," and how it has helped him and McKinsey combine data literacy, subject expertise and design thinking to use data visualization techniques and technologies on such topics as managing people and pandemics.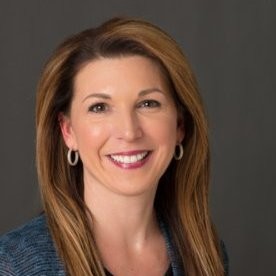 Jill Kramer
Global Head of Brand
Accenture
Heading global brand activities at Accenture for nearly five years that have helped keep its image vibrant, Jill has been a marketing executive since the mid-1990s. Early in her career, she was a vice president and EVP at global ad agencies DDB and BBDO, before joining Accenture in 2015. She has deep skills in digital strategy, integrated marketing, digital marketing and advertising. At PTL 2020, Jill and Francis Hintermann will explain the importance of thought leadership research content to bolstering a company's brand image and why thought leadership activities need to be aligned with brand strategy.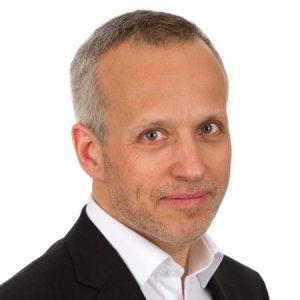 Francis Hintermann
Global Managing Director, Accenture Research
Accenture
After developing the firm's research teams in Europe, Latin America, Africa, and Asia-Pacific, Francis took the role of global research lead and merged two teams dedicated to thought leadership and research. At PTL 2020, Francis will talk about the role of thought leadership in driving eminence in the firm's key domains.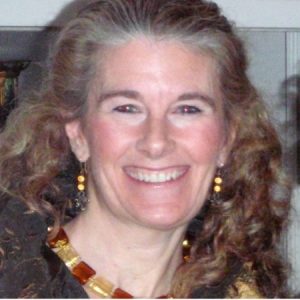 Sara Noble
Executive Search
Self-Employed
With over 25 years placing executives in thought leadership, editorial, and digital marketing positions, Sara Noble is in a unique position to share what it takes to build a successful career in thought leadership. At PTL 2020, she will lead a discussion on the state of thought leadership careers and the skills most in demand in 2020 and beyond.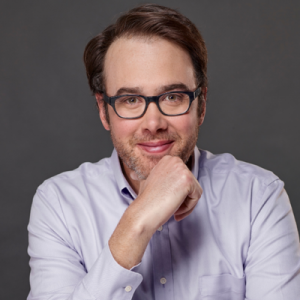 Eben Harrell
Senior Editor
Harvard Business Review
With over fifteen years' experience as a content expert in journalism, corporate marketing and publishing, Eben ghostwrites and edit articles by global management thinkers for HBR's print and digital editions. At PTL 2020, he'll lead a unique discussion with a contributing HBR author on tips and tricks of working together to produce leading management insight.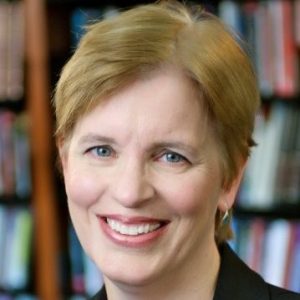 Sarah Cliffe
Executive Editor
Harvard Business Review
For the last 20 years, Sarah has overseen the development of editorial content of the Harvard Business Review, the world's most influential management journal. She has edited some of HBR's most important articles written by its highest-profile authors including Clayton Christensen, Bob Kaplan, Tom Davenport, Kathleen Eisenhardt and Don Sull. Prior to HBR, Sarah was editor, managing editor and assistant managing editor at the MIT Sloan Management Review from 1986 to 1998. At PTL 2020, Sarah will review the most influential HBR articles of the last 20 years and point out the qualities they had in common that made their ideas pathbreaking. For companies that want their thought leadership content to change the market conversation, the commonalities of the most important HBR articles will be highly instructive.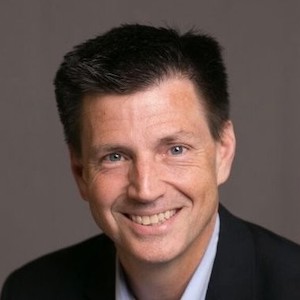 Jeff Kavanaugh
Global Head, Infosys Knowledge Institute
Infosys
As the global lead for thought leadership at Infosys, Jeff has oversight on many of the firm's research programs, its management publication, and hosts its podcast. At PTL 2020, Jeff will talk about his 24-month journey establishing a global knowledge institute for one of the world's leading IT services firms.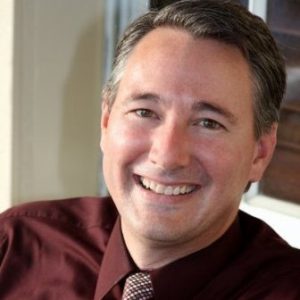 Mark Marone
Director, Research and Thought Leadership
Dale Carnegie
A published author and PhD'ed researcher, Mark has been overseeing thought leadership research and publishing for one of the world's leading voices on personal professional development for over 3 years. At PTL 2020, Mark will share his experience leveraging thought leadership research to drive sales success through a network of global, independent sales-driven franchises.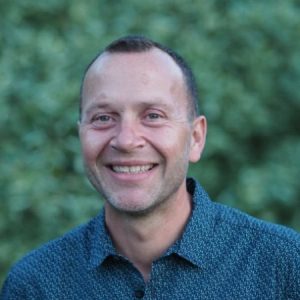 Serge Perignon
Global Head, Thought Leadership Institute
Tata Consultancy Services
Serge leads TCS' institute for thought leadership and oversees the firm's content strategy, research and data collection, and development and standardization of the firm's global thought leadership programs. At PTL 2020, Serge will share his learnings from 10+ years building, developing and growing the firm's management journal, Perspectives.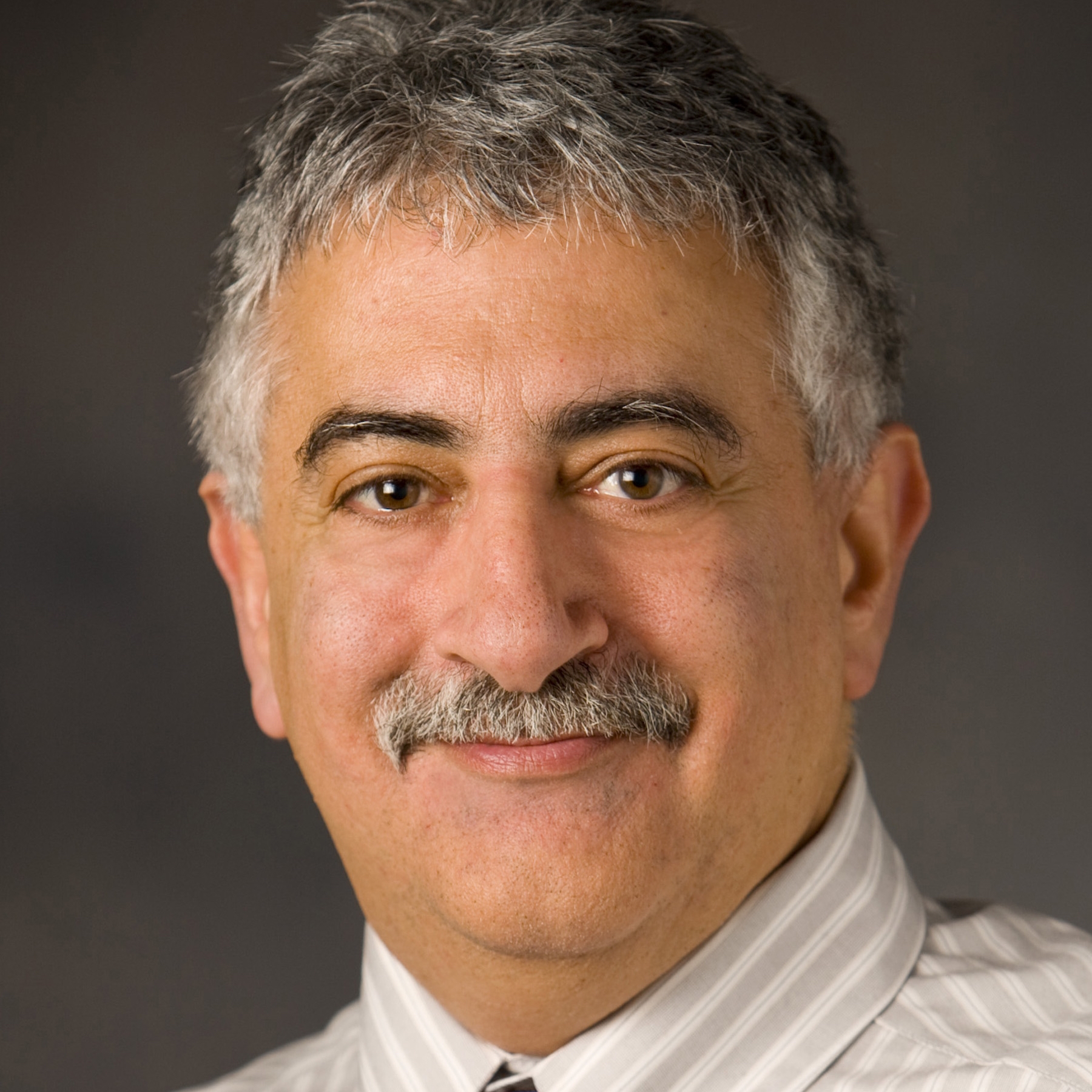 Bob Buday
Founder

Buday Thought Leadership Partners
Since the late 1980s, Bob Buday has been regarded as a pioneer in the theory and practice of thought leadership. Bob has helped clients across a range of B2B sectors publish their thinking in the right places (including numerous books, 20+ Harvard Business Review articles, and opinion pieces in the Financial Times, Business Week, Forbes, CIO magazine and other leading publications). At PTL 2020, Bob will speak about how to develop unassailable arguments — both with research and without.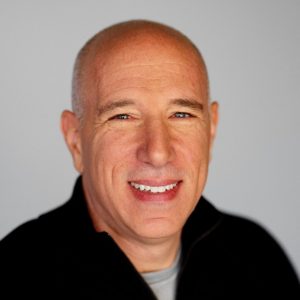 Bill Shander
Founder/CEO
Beehive Media
Having developed six LInkedIn Learning courses on the topic, Bill is one of the world's leading voices on data visualization. Additionally, he collaborates with clients to bring their data to life through static infographics and interactive animations. At PTL 2020, Bill lead attendees through an interactive session to helps them up their game when it comes to working with and visualizing data.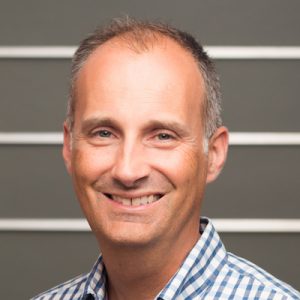 Jason Mlicki
Principal

Rattleback
As Principal of Rattleback, Jason helps services and SaaS firms from all over the world develop their growth strategies and translate them into successful thought leadership and digital marketing programs. At PTL 2020, Jason will speak about connecting your thought leadership strategy with your firm's growth strategy.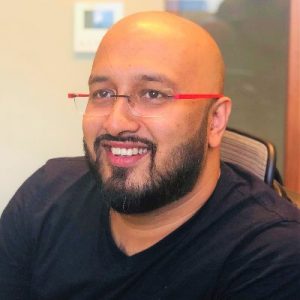 Binayak Choudhury
Partner
Phronesis Partners
As a partner in one of the fastest growing research and intelligence firms, Binayak partners with clients on a wide range of quantitative and qualitative thought leadership research. At PTL 2020, Binayak will lead a panel discussion of Fortune 1000 senior executives on the experience of providing input into the research process and the frustrations they have in consuming thought leadership when it emerges on the other side.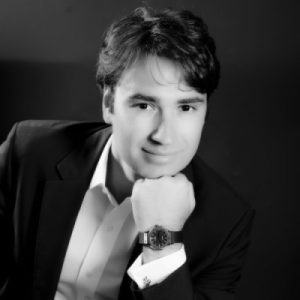 Federico Bonelli
Luxury Goods Executive
Roberto Cavalli, PINKO
Federico Bonelli, has led two luxury goods companies since 2019 (Italian fashion companies PINKO and Roberto Cavalli), and was a luxury goods consultant at EY-Parthenon (where he was a partner), Boston Consulting Group, Bain & Company and Accenture for 11 years prior to that. He is based in Milan, Italy. At PTL 2020, Federico will join a panel discussion on how senior client executives use thought leadership to make high stakes business decisions.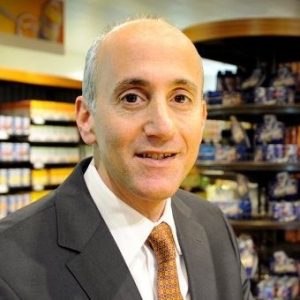 Tom Buday
Former Global Head of Marketing & Consumer Communication
Nestle
Tom helped Nestlé, the world's largest food & beverage company, build its brand over the last 37 years. Over the last 12 years, he headed global marketing before retiring this August. He also led the company's digital media transformation, including an industry pioneering leadership development program. He moved recently from Vevey, Switzerland, to Park City, Utah. At PTL 2020, Tom will join a panel discussion on how senior client executives use thought leadership to make high stakes business decisions.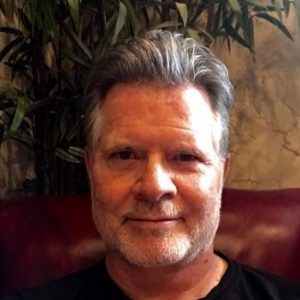 Professor James Wetherbe
Founding Editor, Entrepreneur & Innovation Exchange (EIX)
Professor, Information Systems & Quantitative Sciences
Rawls College of Business
Texas Tech University
Jim Wetherbe has been a leading light on the business value of IT since the 1980s. He has also helped launch academic journals as a professor at the University of Minnesota and the University of Memphis. In 2014, Jim was asked by Best Buy Co. founder Richard Schulze to help the University of St. Thomas launch a new academic journal on entrepreneurship – one that would become the center of discussion on the topic in both the worlds of academic and business. (Schulze's foundation helped the university establish a school of entrepreneurship.) At PTL 2020, James and David Deeds of the University of St. Thomas will explain the key lessons from making EIX a major success over the last six years – lessons they believe to be of benefit to every B2B company that wants to create an online thought leadership journal.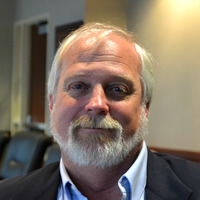 Professor David Deeds
Executive Editor, Entrepreneur & Innovation Exchange (EIX)
Professor and Research Director
Schulze School of Entrepreneurship
David helped launch the Entrepreneur & Innovation Exchange (EIX) online academic journal six years ago with Texas Tech University business professor James Wetherbe. Since then, EIX has been a pioneer in the world of academic journals in turning business school thought leadership on entrepreneurship into compelling reading for students, entrepreneurs, and investors (not just other professors). Since then, the EIX website and its sister sites attract nearly 2 million web views annually with a variety of business school research articles, interviews with leading entrepreneurs, and commentaries by thought leaders. He and James Wetherbe will explain the key lessons from making EIX a success in the worlds of business and academia – lessons they believe can be of benefit to every B2B company that wants to create an online thought leadership journal for clients.
Lucia Rahilly
Global Editorial Director
McKinsey
Eran Levy
Director, Head of Thought Leadership & C-Suite Marketing
Cisco
Sarah Green Carmichael
Editor
Bloomberg Opinion
Meghan Murphy
Vice President, Thought Leadership
Fidelity Investments
Tim Reason
Deputy Editor
Bain & Company
Maria Boulden
Vice President and Executive Partner for Sales
Gartner
Sarah McHugh
Director, External Communication
Huron
Kelsey Eichhorn
Senior Storytelling Designer
Arup
Thomas A. Stewart
Executive Director
National Center for the Middle Market
Vanessa DiMauro
Vice President
Georgian Partners
Alan Alper
Vice President of Corporate Marketing / Editorial Director
Cognizant
JP Moery
President
The Moery Company
Lisa Cole
Corporate Vice President, Marketing
Huron Consulting Group
Nick Johnson
Director of Content Programs
Salesforce
Jeanne Thompson
Senior Vice President of Thought Leadership
Fidelity Investments
Mark Staples
Executive Editor
McKinsey
Jeff Kehoe
Executive Editor
Harvard Business Review Press
Anisa Purbasari Horton
Assistant Editor, Leadership
Fast Company
Noah Schwartzberg
Senior Editor
McGraw-Hill Business Professional
Steve Cokkinias
SVP, Market Development
FMG Leading
David Light
Editorial Director
Accenture Research
Sarah Kulka
Chief Marketing Officer
L.E.K. Consulting
Angela Scenna
Director of Marketing
TBM Consulting
Doug Farren
Managing Director
National Center for the Middle Market, The Ohio State University
Daniel Cenzano
Head of Marketing and Communications, N.A. Commercial Insurance
Chubb Commercial Insurance
Gregory Fleischmann
Chief Marketing Officer
Lowenstein Sandler LLP
Laurie Cunningham
Director of Content Development
Bloom Group
Roberta Fusaro
Senior Editor
McKinsey
Charles Barthold 
Global Communications
McKinsey
Donya Dickerson
Editorial Director
McGraw-Hill Education
Tim Parker
Founder
Bloom Group
Fred Allen
Leadership Editor

Forbes
Nicole Torres
Associate Editor
Harvard Business Review
Carl Davis
CEO
Array Architects & Advisors
David Rosenbaum
Editor in Chief
Bloom Group
Early Bird
$395
(£306 or €337)
Register by 9/30/2020
Last Minute
$795
(£615 or €679)
Register after 11/6/2020
Standard Rate
$595
(£460 or €508)
Register by 11/6/2020