Jeff Brazil
Head of Content and Brand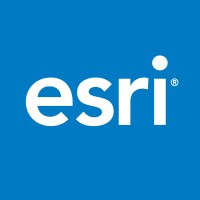 About … Jeff is head of content and brand at Esri, the global market leader in geographic information software, where he leads teams dedicated to content marketing, thought leadership, brand, and publications. A front-line marketer with deep expertise in content, brand, and media, he has been with Esri for five-plus years. The teams he directs are responsible for storytelling, messaging, thought leadership, copywriting, and content creation across an array of channels and publications as part of corporate marketing.
Background … Prior to joining Esri, Jeff led content and communications for several projects supported by the MacArthur Foundation, and before that, he worked as a marketer leading web and digital at Newport Corp. He began his career as a journalist, working as an investigative reporter and then as an editor for the Los Angeles Times.
Top Accomplishments … Won a Pulitzer Prize for Investigative Reporting.
Hot Buttons … Clarity, authenticity, impact, data.
PTL 2022 Focus … Jeff will share key principles and practices of thought leadership and content marketing put into practice at Esri. It's an approach that is strengths-based, and that prioritizes thoughtful, relevant differentiation and "gifts of knowledge" from subject matter experts both within Esri and from Esri's very large customer community.
Register for This Year's Conference