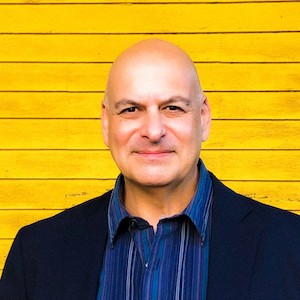 Evan Schwartz
Former Storyteller at Innosight; Contributing Author to "Speed & Scale"

About … Evan Schwartz is a writer, author, and storyteller working at the intersection of narrative and innovation.He graduated from Union College with a BS in Computer Science.
Background … His career spans years as an award-winning business-technology reporter/editor, bestselling non-fiction author, documentary producer/writer, and Director of Storytelling at Innosight, a world-renowned academic Clay Christensen's growth consultancy. Previously, Evan served in a similar role at Walker Digital, a pioneering technology incubator that begot priceline.com. Prior to that, he as a Senior Editor at MIT Sloan Technology Review and a Staff Editor at Bloomberg Businessweek.
Top Accomplishments … Collaborated with John Doerr (of VC heavyweight Kleiner Perkins) to create and launch SPEED & SCALE: An Action Plan for Solving Our Climate Crisis Now (Penguin/Portfolio, Nov. 2021) … authored three books: FINDING OZ: How L. Frank Baum Discovered the Great American Story (Houghton Mifflin, 2009); JUICE: The Creative Fuel That Drives World-Class Inventors (Harvard Business Press, 2004); The Last Lone Inventor: A Tale of Genius, Deceit, and the Birth of Television, (HarperCollins, 2002) …published articles in Harvard Business Review, WhatMatters.com, The New York Times, Boston Globe, USA Today, WIRED, Technology Review, Discover, American History… produced, written, or appeared in documentaries on Netflix, Showtime, PBS/NOVA, PBS/American Experience, History Channel, Nat Geo Channel.
Hot Buttons … Well-crafted narratives, boosted by deep research and colorful storytelling … innovation — past, present, and future … his hometown of Massapequa … his adopted city of Boston… his new city of Santa Monica!
PTL 2022 Focus … Evan will provide the inside story on how John Doerr and his Kleiner Perkins colleagues created the WSJ best-seller Speed & Scale, and how B2B organizations can harness big ideas on a large scale.
Register for This Year's Conference