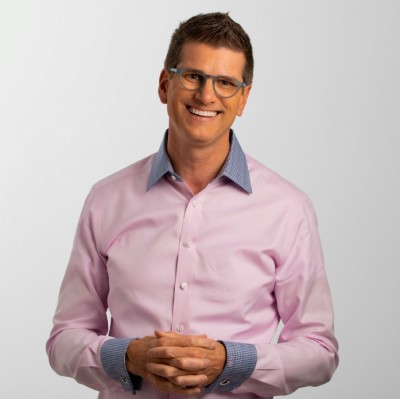 Scott Miller
Senior Advisor, Thought Leadership

About … Scott Miller is a Senior Advisor of Thought Leadership at FranklinCovey, a leadership consultancy and educational services firm that offers solutions to business, government, and educational clients that help them "achieve results that require collective behavior change." He has been associated with FranklinCovey for 20-plus years and hosts "On Leadership," the world's largest and fastest growing podcast/webcast/newsletter devoted to leadership development. Scott received a B.A. in Organizational Communication from Rollins College in 1996.
Background … Prior to his Senior Advisor role, Scott served as FranklinCovey's Vice President of Thought Leadership. Previously, he was Vice President of Business Development and Chief Marketing Officer, as well as General Manager of the firm's Central Region. He originally joined Covey Leadership Center in 1996 as a Client Partner with the Education Division. Scott started his professional career in 1992 with the Disney Development Co., the real-estate development division of The Walt Disney Co. As a research coordinator, he identified trends and industry best practices in community development, education, healthcare, architectural design, and technology.
Top Accomplishments … Author of The Wall Street Journal bestseller, Everyone Deserves a Great Manager. His first book was titled Management Mess to Leadership Success. He has interviewed countless authorities on leadership including Doris Kearns Goodwin, Dan Pink, Matthew McConaughey, and Stephen M.R. Covey. He currently serves as Leadership Columnist with Inc. magazine.
Hot Buttons … unfiltered leadership thriving in a highly filtered corporate cultures … journeying to own my story (and moving from Mess to Success.) and inspiring others to uncover and own theirs … a husband, father, friend, and leader.
PTL 2022 Focus … The role of podcasting in the thought leadership content mix.
Register for This Year's Conference