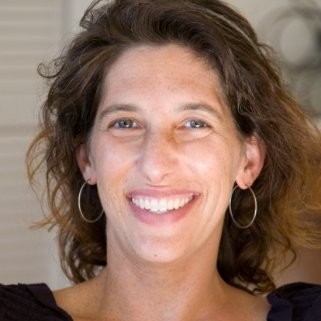 Mia Lobel
VP, Content & Production

About … Mia Lobel is the Head of Content at Pushkin Industries, overseeing all podcasts including Malcolm Gladwell's Revisionist History, Laurie Santos' The Happiness Lab, Michael Lewis' Against the Rules, and many more. Since 2001, she has produced audio content for public radio stations, non-profit organizations, museums, universities, and voice-activated services. She received a master's degree from the UC Berkeley Graduate School of Journalism and a B.A. from Wesleyan University. Since 2010, Mia has served as adjunct professor at the Newmark Graduate School of Journalism at CUNY.
Background … Mia created her first podcast, B-Side Radio, in 2001 with some graduate school friends including NPR's Tamara Keith. When that didn't pay the bills she took a job as an audio producer in Silicon Valley, creating voice-activated phone trees for clients like UPS and Merrill Lynch. Realizing she missed the ability to tell stories in sound, in 2007 she left the security of full-time work to start freelancing. She co-created and produced Distillations, a podcast about chemistry for the Science History Institute. She also produced spot news, feature stories, oral histories, and museum tours for local, national, and international broadcast, which covered a wide range of topics including science and technology, foreign policy, education, business, arts, and the environment. In 2014, she began working with Malcolm Gladwell to create Revisionist History.
Top Accomplishments … Mia L built the team and led development and production of Malcolm Gladwell's hit podcast, Revisionist History (now in its 7th season). She was "employee #1" (the first hire) at Pushkin Industries and has helped to build the company from the ground up. She has won a Third Coast Award for Best News Feature for a piece about Myanmar's persecuted Rohingya Muslim population and a Gracie Award for a documentary about Islamic Feminism.
Hot Buttons … Sound-rich storytelling that transports listeners and challenges the way they think … Direct yet kind feedback that is constructive and allows hosts, reporters, writers, and producers to do their best work.
PTL 2022 Focus … Mia will present on the craft of storytelling through podcasting with Rob Litterst (HubSpot) and Scott Miller (Franklin Covey). She will focus on the mechanics of how to tell a good story with sound, and how to get heard above the din.
Register for This Year's Conference