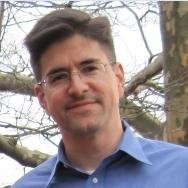 Tim Reason
Deputy Editor and VP
About … Tim has worked for the past 11 years at Bain & Company, initially joining as Digital Editor. Previously, Tim worked for 15 years as an award-winning business journalist and editorial manager for both print and digital publications. He has a BS in Journalism from Boston University's School of Communication, a BA in English from Boston University's College of Arts and Sciences, and an MA in Urban Planning from Columbia University.
Background … In his 11 years at Bain, Tim has overseen the expansion of the firm's thought leadership from traditional books and white papers to a host of digital-first formats. He also led the content team through two website launches. Prior to Bain, Tim spent 10 years as a writer and editor at the Economist Group's CFO magazine. Before that, he worked for the McGraw-Hill Companies' energy and utilities publications.
Top Accomplishments … Infusing innovation and gaining the dedication of his editorial team at Bain … As editorial director of CFO.com, leading the team that won the 2007 Jesse H. Neal Award for "Best Website," as well as additional best website awards from Folio magazine and the American Society of Business Press Editors (ASBPE) … As a business journalist, winning multiple reporting awards, including the ASBPE Best News Article for "The Corporate Connection," an article exploring how drug money was being laundered through U.S. corporations … Writing an entire paragraph that was already set in linotype using an Exacto knife.
Hot Buttons … Digital-first publishing.
PTL 2022 Focus … How Bain's deep and wide thought leadership culture contributes to business success across its global footprint.
Register for This Year's Conference