Thought Leadership
Marketing Research
There was a time, about 1.8 billion websites ago, when how senior executives learned about business issues was quite limited. They read books. They attended industry conferences. They read business journals. They perused firm's quarterly newsletters.
Today, clients have endless ways to learn and experts to learn from. Google puts answers to just about any question at a client's fingertips or the tip of their tongue. Youtube serves up those answers through video. And, social networks enable buyers to share their experiences with like-minded strangers a world away.
With all the change in the marketplace, the question we're often asked is what does it take to excel at this game? Our thought leadership research provides a clear answer to this question.
---
Following the Leaders:
The Seven Capabilities of Exceptional Thought Leadership Marketers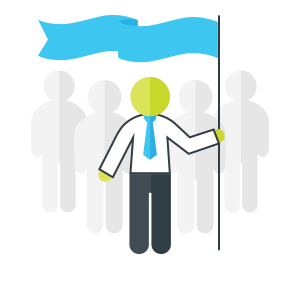 Regardless of what business they're in or how much they invest what's in the DNA of top performers?
---
Over 300 executives from B2B companies responded to our 2018 survey. All either lead or influence their firms' thought leadership programs.


About the Research Partners

A Boston-based consulting firm, Bloom Group specializes in thought leadership content strategy, development, and marketing. The Bloom Group's clients range from Big Four consulting firms to B2B companies in industries ranging from architecture to pharmaceuticals.

One of the world's leading marketing agencies for professional services firms, Rattleback has worked with a variety of technology, training and management consulting firms, numerous ENR 500 A/E firms, and a variety of notable clients such as GE, The Ohio State University, Verizon, and Wendy's.


About the Research Sponsor

One of the fastest growing research and intelligence firms, globally, Phronesis™ Partners assisted us in recruiting respondents and interpreting the findings.