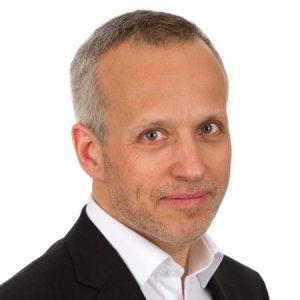 Francis Hintermann
Global Managing Director, Accenture Research

About … Leading a team of 300 researchers based in 20 countries worldwide, Francis is responsible for shaping and delivering on Accenture's thought leadership agenda. He earned a Diplome at the Sciences Po, and DEAs in Political Science and Economics at the University of Paris I: Patheon-Sorbonne and the Paris School of Economics, respectively.
Background … In addition to leading Accenture's research program, Francis has represented Accenture at G20/B20 Summits between 2011 and 2021. His areas of expertise include business and digital strategy, the impacts of new technology on industries, and financial services. Prior to joining Accenture, he was a director and sectoral expert on environment sustainability at BIPE, France's Office of Information and Economic Forecasts.
Top Accomplishments … Francis has recently published a report on the potential business opportunities in the Metaverse. Previously, he worked in the Commercial Sector of the French Embassy in London.
Hot Buttons … Inspiring/guiding the team to develop provocative thought leadership that identify and anticipate game-changing business, market, and technology trends … transforming research activities by implementing at scale research techniques powered by artificial intelligence and select partnerships with innovative research organizations … the business and societal impacts of emerging technologies and the way companies develop successful strategies … teaching corporate strategy in a post COVID-19 world to college students at Sciences Po.
PTL 2022 Focus … Francis will share how he and his Accenture team conducts groundbreaking thought leadership research.
Register for This Year's Conference