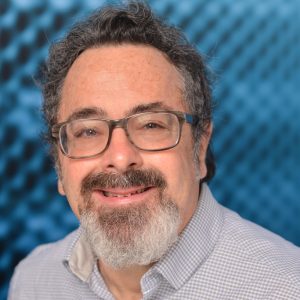 Alan Alper
Principal & COO

About … A content specialist and award-winning journalist with four decades of professional experience, Alan is one of the leading authorities on the art and science of thought leadership strategy and execution. At Buday Thought Leadership Partners, he is responsible for content operations across the firm's thought leadership development process. Alan earned his BA in Rhetoric & Communications (with a minor in Journalism) from The University of New York at Albany.
Background … Early in his career, Alan covered sports, music, and politics, and later graduated to business-technology, where his writings pre-date the commercial PC. Alan's articles appeared in category-leading publications such as Computerworld, Datacommunications, Datamation, Electronic News, Managing Automation, and Venture. Later, he served as editorial director at Gomez, an e-commerce research and consulting firm, and led thought leadership at Cognizant Technology Solutions, Inc., one of the world's largest IT, business process, and consulting firms.
Top Accomplishments … Created Cognizant's award-winning thought leadership program from scratch … edited three books published by the Cognizant Center for the Future of Work: Code Halos, What To Do When Machines Do Everything, and Monster … led the charge on Cognizant's World Economic Forum partnership, including thought leadership produced for and delivered at the WEF's Annual Meeting in Davos.
Hot Buttons … Visual storytelling combining light text with animation/motion graphics/interactive graphics to de-massify complex concepts into relatable and actionable advice … strong, succinct writing that shows rather than tells … fact-based articles that demonstrate breakthrough thinking and offer irrefutable proof of their premise!
PTL 2022 Focus … Alan will join HR Dave Ulrich guru to discuss the ways and means of thought leadership culture as well as share findings on the dynamic world of digital publishing gleaned from PTL's latest primary research.
Register for This Year's Conference