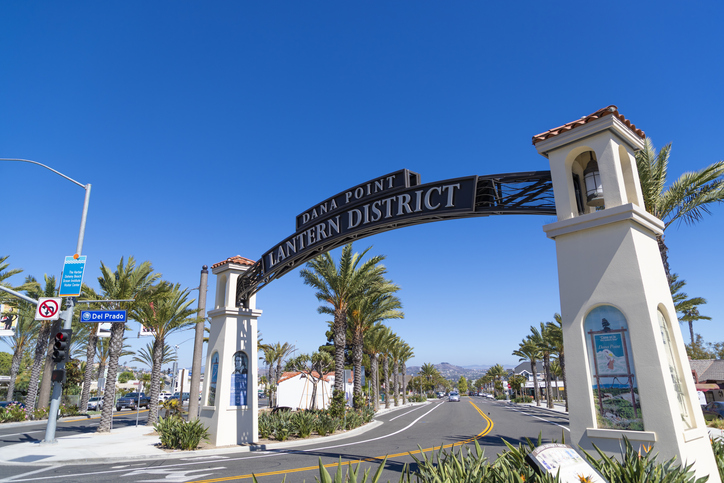 About the Hotel … Profiting from Thought Leadership will be held at the Laguna Cliffs Marriott Resort & Spa in Dana Point, Calif. The hotel is a 20-minute drive from John Wayne Airport in Orange County, 60 miles south of Los Angeles International Airport (LAX) and 60 miles north of San Diego International Airport. The hotel is a short walk from the beaches and harbor of Dana Point.
About the Location … We chose the site of our 6th "Profiting from Thought Leadership" conference carefully. We are sure, like us, you will see it as a very special place.
Dana Point is a small city (population of 36,000) on the Pacific Coast of Orange County, Calif., halfway between Los Angeles and San Diego (an hour from each city with no traffic). It is an oasis of relative tranquility amidst the hustle and bustle of Southern California. It is just south of the art colony of Laguna Beach and just north of the city of San Clemente (famous for being President Nixon's "Western White House").
The city offers stunning seascapes, a beautiful marina, gorgeous beaches at the bottom of steep cliffs, numerous walking and running trails, and many fine restaurants.
What Dana Point is Known For (All a short walking distance from the hotel) …
Surfing and other water sports. In fact, Dana Point has some of the most scenic beaches in Southern California, including The Strands, Salt Creek and Doheny (mentioned in the Beach Boys' classic song, Surfin' USA).
Hiking, biking, walking, running trails and lanes. For example, the scenic Bluff Top Trail goes along the top of the cliffs overlooking Dana Point Harbor.
A large marina (Dana Point Harbor) that opened 51 years ago with two marinas, and today has mooring for 2,500+ boats. Cruises and whale watching tours are among the major activities. Boats regularly visit Catalina Island, a great place to hike and dine.
Marine study – The Ocean Institute
A revitalized town center with numerous restaurants, bars and shops.

What Dana Point isn't Known For (But Should Be) …
Hobie Alter, the leader of a surfboard and apparel company and Hobie Cat sailboats, opened America's first surfing store here.
It was the birthplace of the cartoon SpongeBob SquarePants. The late Stephen Hillenburg, the genius behind the blockbuster Nickelodeon cartoon series, was a teacher of marine biology at the Ocean Institute (then the Orange County Marine Institute) who wrote a picture book about tide-pool creatures (The Intertidal Zone, with characters that wound up in the cartoon series).
What's Nearby …
Laguna Beach (art community) and San Clemente (more restaurants, beaches, and shopping)
Boats to the island of Avalon (30 miles offshore)
Disneyland – only 33 miles north in Anaheim
Legoland – only 36 miles south in Carlsbad