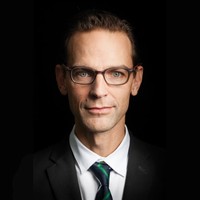 Sam Martin
Global Editorial Director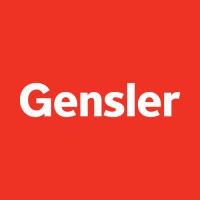 About … With 24 years of professional experience, Sam has discovered a passion for helping brands and business leaders tell their stories. He currently leads the editorial vision and content strategy as Global Editorial Director at Gensler, the world's largest architecture firm. In each of his previous roles in the design, digital publishing, and consulting industries, he has led teams to create honest, well-crafted stories and thought leadership as a powerful driver of business and brand awareness.
Background … Sam's professional discipline was heavily informed by his early career as a full-time writer and magazine editor. He has authored ten books of non-fiction including The Curious Boys Book of Adventure, Manspace: A Primal Guide to Marking Your Territory, and a biography of pioneering sustainable architect Pliny Fisk III. Sam's writing has appeared in Dwell, Metropolis, GOOD, and other consumer publications. He was also the ghost writer for A Fine Line: How Design Strategies are Shaping the Future of Business by Hartmut Esslinger, the founder of frog design and a legendary industrial designer.
Top Accomplishments … In four years, Sam has boosted readership and engagement of Gensler's thought leadership by 250%. He spearheaded the launch of "Dialogue Now," a weekly newsletter, while growing the firm's social media presence to over 650,000 followers and over 1 million impressions per month. In 2020, the Gensler marketing team won "Best B2B Campaign "from the Content Marketing Association for a content-driven effort called "How Design Responds to a Changing World." Sam has given talks at TED Global in Oxford, Pecha Kucha in Austin, the Thinking Digital conference in Newcastle, England, and the Folio: Media Next conference in New York.
Hot Buttons … Research and reporting is the key to good writing… good thought leadership starts with a journalistic drive to find good and compelling stories and ends with a question of how it can help improve the business… there is no silver bullet or magic channel; effective content marketing is all of the above.
PTL 2022 Focus … How to create an editorial calendar that inspires ideation and dissemination to the right target market, in the right format, at the right place and time. How to create thought leadership content that is message aligned, while maintaining an authentic and expert voice. How to track the impact of thought leadership on advisory service revenue.
Register for This Year's Conference