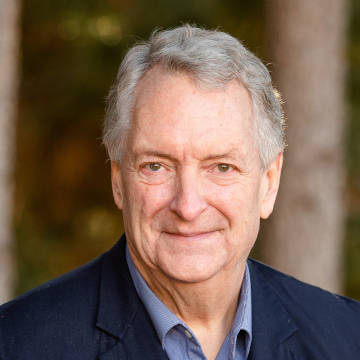 Dave Ulrich
HR Guru & Acclaimed Author

About … Dave Ulrich is the Rensis Likert Professor at the Ross School of Business, University of Michigan and a partner at The RBL Group, a consulting firm focused on helping organizations and leaders deliver value. He earned a Bachelor's degree (University Studies) and Master's study (Organizational Behavior) from Brigham Young University, and a Ph.D in Philosophy (Organizations Theory) from UCLA.
Background … Known as called the "father of modern HR" and "HR thought leader of the decade," Dave has published over 30 books and innumerable articles in prestigious business management publications on leadership, organizations, and human resources. These works illuminate how people and organizations deliver value to customers, investors, and communities. He articulated the basics of effective leadership in Leadership Code, connected leadership with customers in Leadership Brand; and synthesized ways to ensure that leadership aspirations turn into actions in Leadership Sustainability. Dave's Leadership Capital Index creates a "Moody's index" for leadership, examining leadership through the eyes of investors and helping organizations understand the market value of leadership, thus bringing the fields of firm valuation and leadership together. He spearheaded a "gift" book on the future of HR (The Rise of HR), which was distributed to over one-million HR professionals, in which 70 thought leaders freely share their insights. He also has consulted and conducted research with over half of the Fortune 200 and worked in over 80 countries
Top Accomplishments … Ranked as the #1 management guru by Bloomberg Businessweek … named one of the world's top 10 creative people in business by Fast Company … called a top-5 coach by Forbes, and recognized by Thinkers50 as one of the world's leading business thinkers …
Hot Buttons … ideas with impact … great leadership's value and contribution to business success … smart people management and its connection to brand equity … continuously evolving HR knowledge and thinking.
PTL 2022 Focus … Dave and Alan Alper of Buday Thought Leadership Partners will discuss how to build a culture of thought leadership.
Register for This Year's Conference