Day One -- 11/14/2019
Developing Big Ideas and Taking Them to Market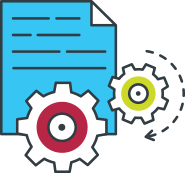 An Overview of Our Latest Research Findings: Following the Leaders (8:30 - 8:45)
In 2018, Rattleback and Bloom Group surveyed over 300 B2B marketers in North America and asked them about their strategies, processes, mindsets and behaviors around thought leadership marketing. The resulting research helped us identify a clear set of industry leaders. To open the event, we will share an overview of the seven capabilities of exceptional thought leadership marketers, which will be explored more in-depth throughout the course of the event.
Patient Champions (8:45 - 9:30)
Patient Champions make the strategic investments in people, technologies and programs necessary to develop big ideas and shape the market. In this session, Lucia Rahilly of McKinsey & Company will talk about the inherent tensions her team manages in developing and publishing industry-leading content that fills a variety of the firm's needs in a range of formats.
Disciplined Navigators (9:30 - 10:50)
One of the key capabilities that emerged from the research — Disciplined Navigators receive buy-in by setting and achieving aggressive business goals and being uncompromising on quality. To start Sarah McHugh of Huron will share how the firm realigned its thought leadership strategy around both broad firm objectives and major marketplace themes to rapidly increase content production and dramatically improve results. To close the session Jason Mlicki of Rattleback and Bob Buday will lead working sessions on setting and enforcing quality standards and setting thought leadership goals and objectives.
Truth Seeking (11:00 - 11:50)
Truth Seekers are after the truth, even if it doesn't come from their firm. They see their work as a relentless pursuit to uncover new ways to solve clients' most pressing business problems. In this session, we'll share insights from the research around Truth Seekers and Serge Perignon, Global Head of the Thought Leadership Institute at Tata Consultancy Services will talk about how to develop a research agenda by identifying white space and selecting topics, how to design a study and analyze results, and how to involve subject matter experts at every step along the way.
Argument Shaping (1:00 - 3:00)
Argument Shapers care more about helping their subject matter experts shape a compelling point-of-view than simply turning their loose thoughts into prose. To start the session, Bob Buday will share best practices on working with subject matter experts. 
Kelsey Eichhorn of Arup will share how she's used storytelling training inside one of the world's most well respected global engineering firms to develop content that breaks through the noise while simultaneously improving the working relationship between experts and content developers. After her talk, Kelsey will lead a working session where participants can learn how to apply this process in their firms.
To close the session, Sarah Green Carmichael of Bloomberg Opinion will talk about how to give editorial feedback that will actually be obeyed.
Audience Building (3:15 - 5:00)
Audience Builders know how to get their message out there and connect with their audience, no matter what medium they're using to do so.
To open the session, Alan Alper, Vice President of Corporate Marketing at Cognizant will talk about the need for editorial leaders to get intimately involved in the thought leadership activation process and how to enable marketing teams and subject matter experts to activate your firm's thinking in the marketplace.
Recognized by CEOWorld as one of the 20 Top Digital Influencers of 2018, Vanessa DiMauro of Georgian Partners will share her insights on influencer marketing — what it is, how to think about it, how to find influencers, and how to stand up a successful program in your firm. Importantly, she'll share case studies of programs that have both succeeded and failed.
To end the day, JP Moery, founder of The Moery Company will leverage his experience working with more than 100 of the nation's top associations to offer advice on how to successfully work with them to develop your firm's thought leadership agenda and get your firm in front of their thousands of members.
Cocktail Reception (5:00 - 6:30)
Day Two -- 11/15/19
Enabling Success Online and Through Sales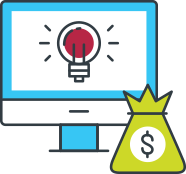 Digital Enlightening (8:30 - 10:25)
Digital Enlighteners have a digital-first mindset and leverage everything digital technology offers them to reach clients and shape their learning and buying processes. In this session, we'll hear first from Tim Reason, Deputy Editor at Bain & Company on how the firm re-thought its editorial process to truly be digital-first in concert with the 2018 relaunch of Bain.com. Then, Jason Mlicki of Rattleback will share his thoughts on the evolution of digital publishing formats. To close the session, Ann Dowd, Vice President of Fidelity Investments will share insights into the company's approach to measurement and personalization.

Sales Accelerators (10:45 - 12:15)
Sales Accelerators work diligently to engage the people in the firm that have the most ability to make or break the success of a thought leadership initiative — the sales team. In this session, we'll first cover the study results around Sales Accelerators. Then we'll hear from Eran Levy of Cisco and Maria Boulden of Gartner. Eran will share how Cisco is enabling its sales team to successfully apply their CIO insights into the sales process. Maria will talk about how she successfully used the Challenger Sale's commercial teaching pitch at DuPont and how she applies thought leadership in her selling efforts at Gartner.
Closing Keynote: Thought Leadership Marketing -- Where It's Been and Where It's Going (1:15 - 1:45)
In this last session of the event, 3-time best-selling author Thomas A. Stewart will look back to where thought leadership has been in the last 20 years and forwards to where it's headed in the near future. Tom is widely known for pioneering the field of intellectual capital, through his first book, Intellectual Capital: The New Wealth of Organizations. His second book, Wealth of Knowledge: Intellectual Capital and the Twenty-first Century Organization, revealed how today's companies are applying the concept of intellectual capital in their operations to increase success in the marketplace.
Tom will pull from his experience developing thought leadership in his current role as Executive Director of the National Center for the Middle Market and in his decades of work as an author, and at Booz & Company (now Strategy&), Harvard Business Review, Business 2.0, and Fortune magazine.
Closing Comments (1:45 - 2:00)
Bob Buday and Jason Mlicki will recap the event and share their 2020 predictions for thought leadership.
Custom Sessions (2:00 - 5:00)
For the rest of the day there will be optional 30-minute meetings with Rattleback.
Early Bird
$1,995
Register by 10/11/2019
Standard Rate
$2,495
Register by 11/4/2019
Last Minute
$3,200
Register by 11/13/2019