Last Year's Agenda - 2019 Agenda Will Release Soon
2018 - Day One
Creating Content That Shifts the Market Conversation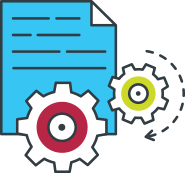 How the Best B2B Firms Create Exceptional Content: Findings from our Latest Research (8:30 - 9:00)
Bloom Group and Rattleback have been studying the thought leadership practices of more than 300 B2B firms: consulting, IT services, software, financial services, architecture & engineering, and law firms among them. Bob Buday will explore the first half of this research – particularly what separates the best from the rest in turning subject experts' ideas into compelling insights.

How McKinsey Editors Turn Consultants into Globally Recognized Experts (9:00 - 9:45)
Global management consulting firm McKinsey has been at the thought leadership game longer than any B2B company, starting with the 1964 launch of the venerable McKinsey Quarterly. Executive Editor Mark Staples will explain how the firm's editorial professionals work with consultants to turn their ideas and client experiences into classic management articles, books and other content formats.
Thought Leadership Research -- Learnings from Accenture and Tata Consultancy Services (10:00 - 11:15)
In two consecutive sessions, principals from leading global professional services firms — David Light of Accenture Research and Serge Perignon of Tata Consultancy Services — share how their companies conduct research and take big ideas to market. Each session will cover the role of research in the practice, how the research center came to be, how it operates, what they produce, and how their firms capitalize on their investments.
Thought Leadership Research -- Leverage Public/Private Partnerships for Marketing Lift (11:15 - 12:00)
Doug Farren of the National Center for the Middle Market and Daniel Cenzano of Chubb Commercial Insurance will take us through the arc of a research study. Specifically, Doug will share the Center's approach to developing original primary research on the state of manufacturing in the middle market. And, Daniel will share how Chubb commercialized the findings of the study and the ROI they've seen from their efforts.
Thought Leadership in Action: Working with Subject Matter Experts and Telling Client Stories (1:00 - 2:00)
In a series of short talks and panel discussions, marketers from leading small and middle market B2B firms share best practices advice. Cathy Olofson, CMO of Innosight, will share insight into how the firm has encouraged notable clients — like Walgreens, Citi, Procter & Gamble and Aetna — to come forward and share their stories through case studies and testimonials. Steve Cokkinias, SVP of Market Development for FMG Leading will provide insight into how the firm has worked with internal subject experts to develop their often-nascent ideas into compelling content for 3rd party publication.

Breakout Session: THE ART AND SCIENCE OF CONTENT DEVELOPMENT (2:00 - 3:30)
During this session Laurie Cunningham of Bloom Group will facilitate a discussion among conference attendees about their experiences and insights on the best ways to develop compelling thought leadership content, including how to determine which topics to write about, develop a strong point of view, get clients to agree to be featured as case examples, and enforce quality standards.
How to Get the Big Boss to Love Thought Leadership (4:00 - 5:00)
One of the biggest findings of our 2018 thought leadership survey will be the best ways to get a B2B company's top management team to become champions of thought leadership marketing. The lives of marketers in these firms become much better, and their budgets much bigger. Sarah Kulka of L.E.K. Consulting and Gregory Fleischmann of Lowenstein Sandler LLP will join us for a discussion on how to turn skeptical senior corporate leaders into passionate advocates for thought leadership marketing.
2018 - Day Two
Taking Content to Market to Generate Leads, Impact and Revenue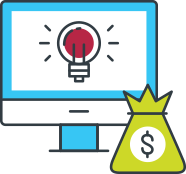 Inside Salesforce -- Standing Up Thought Leadership at the World's Leading SaaS Company (8:30 - 9:15)
Nick Johnson, Director of Thought Leadership at Salesforce (and a published author in his own right), will talk about the challenges and learnings in developing a corporate thought leadership program at the world's leading SaaS organization.

Leveraging Analytics and Client Advisory Boards to Shape Thought Leadership at Fidelity Investments (9:15 - 10:00)
While topic development and selection is often a largely editorial process, more firms are leveraging data and client feedback to make decisions about how to refine their thinking and take it to market. Jeanne Thompson will share how Fidelity Investments leverages analytics and existing client relationships to refine big ideas and take them to market.
BREAKOUT SESSION: THE BEST WAYS TO PROMOTE AND GENERATE LEADS FROM THOUGHT LEADERSHIP (10:00 - 11:00)
In a group exercise facilitated by Laurie Cunningham of Bloom Group, conference attendees will discuss the best channels for promoting different types of thought leadership content and how to best track and measure the results. This session will provide an opportunity for attendees to learn from each other, from best practices in digital marketing to the right metrics to use to gauge a campaign's success.
How the Best B2B Firms Take Exceptional Content to Market: More Findings from our Research (11:00 - 11:45)
Jason Mlicki of Rattleback will dive further inside the findings of our 2018 research study. Specifically, he'll explore the marketing mix, digital mindsets and behaviors of today's most successful thought leadership marketers and the digital teams they work with.
Proving the Impact: How Firms are Measuring and Proving the Value of Thought Leadership (1:00 - 1:30)
Angela Scenna, Director of Marketing at TBM Consulting will share how the firm tracks the performance of its marketing activities from reader, to lead, opportunity and revenue.
Getting Your Content Published in the Most Prestigious Places (1:30 - 2:45)
In a series of short talks and panel discussions, editorial leaders from book, magazine and newspaper publishing will provide advice on what they look for from outside contributors. Featured speakers include Anisa Purbasari Horton, Assistant Editor – Leadership at Fast Company, Noah Schwartzberg, Senior Editor of McGraw-Hill Education, and Jeff Kehoe, Executive Editor at Harvard Business Review Press.

Early Bird
$1,995
Register by 8/31/2019
Super Early Bird
$1,495
Register by 6/30/2019
Standard Rate
$2,495
Register by 10/30/2019