Thursday, October 4, 8:00 - 5:00
Creating Content That Shifts the Market Conversation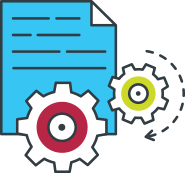 How the Best B2B Firms Create Exceptional Content: Findings from our Latest Research
This year Bloom Group and Rattleback have been studying the thought leadership practices of more than 100 B2B firms: consulting, IT services, software, financial services, architecture & engineering, and law firms among them. Bob Buday will explore the first half of this research – particularly what separates the best from the rest in turning subject experts' ideas into compelling insights.

How McKinsey Editors Turn Consultants into Globally Recognized Experts
Management consultancy McKinsey & Company has been at the thought leadership game longer than just about every B2B company, starting with the 1964 launch of the venerable McKinsey Quarterly. Senior Editor Roberta Fusaro will explain how the firm's editorial professionals work with consultants to turn their ideas and client experiences into classic management articles, books and other content formats.

Profiles in Courage: Content Developers Who Go Beyond Capturing Ideas to Sharpening the Thinking of Subject Experts
In a series of short talks and panel discussions, marketers from highly successful small and middle market B2B firms explain how they work with internal subject experts to develop their often-nascent ideas into compelling content. Featured speakers include Steve Cokkinias, SVP of Market Development for FMG Leading.

Managing Massive Egos: The Delicate Art of Teaching Subject Experts How to Write
Many subject experts in B2B firms who aspire to be recognized as thought leaders write poorly, yet are highly resistant to using ghostwriters or being edited period. How can marketers manage the experts, especially those with big but fragile egos? Laurie Cunningham of Bloom Group has trained some of the most difficult experts around – attorneys at one of the world's leading global law firms – on how to write well. She'll share her secrets in this presentation.
Thought Leadership Research -- Learnings from Accenture and Tata Consultancy Services
In two consecutive sessions, principals from leading global professional services firms — David Light of Accenture Research and Serge Perignon of Tata Consultancy Services — share how their companies conduct research and take big ideas to market. Each session will cover the role of research in the practice, how the research center came to be, how it operates, what they produce, and how their firms capitalize on their investments.
How to Get the Big Boss to Love Thought Leadership
One of the biggest findings of our 2018 thought leadership survey will be the best ways to get a B2B company's top management team to become champions of thought leadership marketing. The lives of marketers in these firms become much better, and their budgets much bigger. Bloom Group will present the findings and discuss the firm's 20 years' experience with firms whose leaders have been huge advocates of thought leadership marketing.
Friday, October 5, 8:00 - 5:00
Taking Content to Market to Generate Leads, Impact and Revenue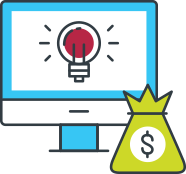 How the Best B2B Firms Take Exceptional Content to Market: More Findings from our Latest Research
To start day two, Jason Mlicki of Rattleback will dive further inside the findings of our 2018 research study. Specifically, he'll explore the marketing mix, digital mindsets and behaviors of today's most successful thought leadership marketers and the digital teams they work with.
Inside Salesforce -- Standing Up Thought Leadership at the World's Leading SaaS Company
Nick Johnson, Director of Thought Leadership at Salesforce (and a published author in his own right), will talk about the challenges and learnings in developing a corporate thought leadership program at the world's leading SaaS organization.

Leveraging Analytics and Client Advisory Boards to Shape the Thought Leadership Mix at Fidelity Investments
While topic development and selection is often a largely editorial process, more firms are leveraging data and client feedback to make decisions about how to refine their thinking and take it to market. Jeanne Thompson will share how Fidelity Investments leverages analytics and existing client relationships to refine big ideas and take them to market.
Leveraging Digital Media: How McKinsey Takes Content to Market
Over the last few years, McKinsey & Company, has reinvented much of how it takes content to market – from consolidating McKinsey.com and the McKinsey Quarterly into a single channel, to experimenting with interactive content via The Five Fifty. Charles Barthold will share new insight into how McKinsey takes content to market digitally and the metrics it reviews to see what works.

Getting Your Content in the Most Prestigious Places
In a series of short talks and panel discussions, editorial leaders from book, magazine and newspaper publishing will provide advice on what they look for from outside contributors. Featured speakers include Donya Dickerson, Editorial Director of McGraw-Hill Education and Anisa Purbasari Horton, Editorial Assistant – Leadership at Fast Company.

Guiding the Buying Process: Using Marketing Automation and Other Digital Technologies to Shape the Buying Experience
Jason Mlicki's 2017 talk on building and managing your website's digital buying journey was one of the highest rated talks of the event. At #2018PTL, he'll follow it up with new thinking on how Rattleback helps firms leverage marketing automation and other digital technologies to nudge their potential clients down that buying journey – often without them even recognizing it's happening.
Proving the Impact: How Firms are Measuring and Proving the Value of Thought Leadership
In a final series of short talks and panel discussions, marketers from highly successful small and middle market B2B firms explain how they measure the performance of their thought leadership efforts. Featured speakers include Angela Scenna, Director of Marketing at TBM Consulting.
Regular Price
$2,495
Register by 9/30/2018
Early Bird
$1,995
Register before 7/31/2018
Last Minute
$4,000
Register after 10/1/2018