Monday, November 6, 8:00 - 5:00
Creating Content That Shifts the Market Conversation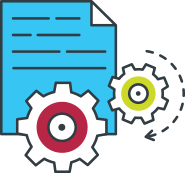 8:30 | What the Best Thought Leaders Do Differently
With B2B and professional services content marketing initiatives in overdrive, it's becoming more difficult to cut through the noise. Yet, time and again, we find firms that manage to rise above the fray and out-perform their peers. In the conference opening session, Jason Mlicki of Rattleback and Bob Buday of Bloom Group will share insights from their work and research on what the leading firms do differently. In particular, we'll share the unique mindsets and behaviors that shape their thought leadership and digital marketing efforts
9:30 | Developing Content That Changes the Conversation
Without exceptional content – content that dissects and solves problems in whole new ways, uses original primary research to uncover new insights, draws from real case studies to prove its validity, and details the way forward – thought leadership marketing won't work. Bloom Group founder Bob Buday will outline the core tenets of high quality thought leadership, the importance of primary research, and repeatable processes that ensure consistently exceptional content.
10:30 | THE BIG VALUE OF RESEARCH THAT DEFINES AN UNEXPLORED MARKET: THE STORY OF OHIO STATE'S NATIONAL CENTER FOR THE MIDDLE MARKET
The most successful thought leadership research sheds light on important but vastly under-explored market issues. The Fisher College of Business at The Ohio State University is a great case in point. In 2011, it co-launched a multiyear research program to study the middle market of the U.S. economy. In a world focused on Fortune 500 and venture-backed startups, it was a largely overlooked sector. The research found that the middle market is actually the largest driver of economic growth and job creation in the U.S – and it has been for over a decade. As a result, the University created the National Center for the Middle Market to accelerate performance in these companies and create visibility for the sector. Doug Farren, Managing Director of the Center, will explain the Center's work, the impact on the business school and its partners, and the impact on the U.S. middle market.

1:30 | Codifying the Experts' Expertise: Managing the Egos, Minimizing the Friction
Sometimes the path to success can be inadvertently blocked by the experts themselves. What sounded like a good idea in theory becomes a squishy mess in practice. Thought leadership marketing activities can quickly turn into chaos unless you develop processes to engage with your firm's subject matter experts the right way. Dave Rosenbaum of The Bloom Group will discuss how to work with senior executives to extract insight and turn it into exceptional content.
3:00 | INSIDE MCKINSEY'S THOUGHT LEADERSHIP MACHINE
McKinsey & Company is one of the world's best-known consulting firms. More than 50 years ago with the launch of its vaunted McKinsey Quarterly publication, the firm recognized the need for programmatic thought leadership marketing. Today McKinsey makes major investments annually in research, knowledge management, and publishing its insights. McKinsey's Charlie Barthold and Roberta Fusaro (editor of Digital McKinsey Insights & Impact, and a senior editor of the firm's global editorial operations) will discuss how the firm pulls it off – especially through its ever-expanding digital marketing channels.
Tuesday, November 7, 8:00 - 5:00
Digital Marketing That Turns Readers Into Revenue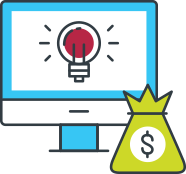 8:30 | The Optimal Thought Leadership Marketing Mix
Once you have a well-crafted thought leadership strategy, the next critical step is to get it to market by leveraging online and offline publishing channels. From articles, speaking presentations, books, blogs and interactive content, Bloom Group Founder Bob Buday will discuss the optimal thought leadership marketing mix including where you should and should not put your firm's valuable resources.
9:30 | Why B2B Firms Need to Up Their Article Submission Game
While the content marketing explosion has made self-publishing a snap, this does not mean it should be your only approach to taking ideas to market. Bloom Group Partner Tim Parker will discuss why it's important to include external publishing with discerning publications as part of your thought leadership marketing mix and the heated competition for space in their pages.
10:00 | Getting Published in the Most Respected Places: What HBR and Forbes Look for in Article Submissions
Nearly 300k senior executives subscribe to Harvard Business Review and on average 6.7M people read each issue of Forbes. While prestigious publications like these have the ability to connect you with a much broader and valuable audience than you might on your own, they also have discerning standards. HBR Senior Editor Walter Frick and Forbes Senior Editor Fred Allen will discuss how to work with the world's leading business publications to get your ideas published in the places where the editorial standards are exceptionally high.
1:00 | Converting Readers Into Leads and Revenue
With a new generation of digital natives entering the C-Suite, the web increasingly is becoming your broadest channel for taking your thought leadership to market. Jason Mlicki, Principal of Rattleback, will flip the tables and discuss the role of self publishing and your website in your thought leadership marketing mix. Specifically, he'll discuss how to create bridges from thought leadership into marketing content, how to generate leads from your efforts, and how to stand-up and use CRM and marketing automation within your organization to improve outcomes and prove ROI.
3:30 | Selling Thought Leadership Marketing to Your CEO
Ultimately, the success of thought leadership marketing hinges on a company's ability to enlist the commitment of its leadership. In turn, gaining that commitment requires building a culture of knowledge sharing and service innovation. Carl Davis of Array Architects is one of those rare CEOs who's leading the charge for thought leadership at their firms. Carl will explain how his firm has used thought leadership to become the largest healthcare-only design firm in the U.S. and to innovate new practice areas around operational consulting and business intelligence. Most importantly, he will provide advice to marketing, research and other thought leadership professionals on why and how they should be selling thought leadership marketing to their CEOs.

Early Bird
$1,995
Register before 10/15/2017
Regular Price
$2,495
Register by 11/3/2017
Last Minute
$3,400
Register after 11/3/2017