THE PREEMINENT, SIXTH ANNUAL, THOUGHT LEADERSHIP CONFERENCE
November 1 – 4, 2022 | IN-PERSON AND STREAMED

Profiting from Thought Leadership brings together the world's leading thought leadership practitioners to share, learn, and grow.

In the early days of the pandemic, marketers, researchers and editorial leaders retreated into their homes. What emerged was a flurry of content unlike anything ever before. Companies produced more in 3 months than they previously had in 3 years. The noise in clients' heads has reached sonic boom levels.
How do you cut through? Profiting from Thought Leadership 2022 will combine best-practice insights from experts in the industry with the wisdom of top thought leadership practitioners at B2B firms. Our sessions and world-class training will help your company raise its thought leadership game and accelerate your career.
Attend in person over the two days to network with our presenters and thought leadership professionals from other organizations. Or stream the whole thing right to your desktop.
If your company competes on thought leadership, our hybrid conference is for you.
What Topics are Covered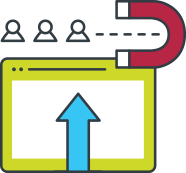 Thought leadership strategies that get company leaders, subject experts, researchers, marketers, sales leaders, and delivery managers moving in lock-step; research and other content development methods that produce groundbreaking insights; digital marketing strategies and integrated campaigns that drive leads and revenue.
Who Attends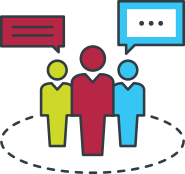 In the past, CMOs, thought leadership research managers, editorial leaders, digital marketers and sales leaders from small, midsized and large professional services (e.g., Accenture, Deloitte, McKinsey, Bain, Tata Consultancy Services, Infosys, Arup, Stantec, L.E.K. Consulting, Dale Carnegie), software and other tech companies (e.g., Salesforce, Cisco), financial services (e.g., Fidelity Investments), health care (e.g., Optum) and other organizations (e.g., Harvard Business Review, MIT, Forbes) have attended or presented.
How It's Delivered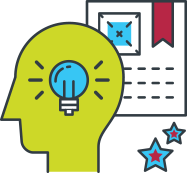 We will deliver the 2022 program live and in-person over 3 days in November in Southern California. Additionally, we will stream a virtual option right to your desktop wherever you are in the world.
"This event was helpful because it discussed the business goals you can realistically achieve with thought leadership. And, I learned specific tactics which I'm currently using to develop thought leadership that can generate leads and sales for my company."

Stefan Riches, Director of Content Marketing, Stantec

"As we embark on our planning for the year ahead this event helped me to prioritize and focus efforts where they will make the most impact." 

Jennifer Price, Director of Marketing, Baker Newman Noyes

"Great day!"

Steve Cokkinias, VP of Marketing and Sales, FMG Leading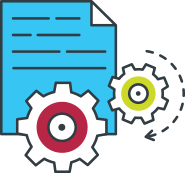 2022 Agenda Will Be Published in December 2021

Growth consulting, thought leadership development, and digital marketing for services and SaaS firms.

Comprehensive thought leadership consulting for B2B & professional services firms.

Phronesis™ Partners is one of the fastest growing research and intelligence firms, globally.