Join the World's Leading Thought Leadership Authorities
Profiting from Thought Leadership 2022, our sixth annual conference, is for B2B companies that want to win in the marketplace of big ideas. This event is for senior managers and aspiring leaders at management consulting, technology, high-finance, accounting, law, and engineering firms seeking to boost their organization's thought leadership capacity and capabilities. This year's conference features leading experts across the profession. You'll learn from master practitioners spanning research, content development, marketing, social media, public speaking, data visualization, selling, and more.
Days one and two of our three-day event are pure education and networking: you'll learn from those who have built thought leadership programs that demonstrate superior expertise, inspire action, and deliver business advantage to markets hungry for new ways forward. Day three offers hands-on training for attendees who want to master best practices, not just hear about them.
This year's event is all about optionality: Attend in-person or live stream to your office.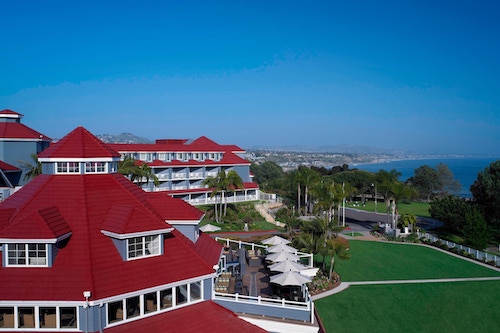 Enjoy 2-3 days at the world-class, Laguna Cliffs Marriott Resort & Spa in Southern California
What Topics are Covered
Thought leadership strategies that get company leaders, subject experts, researchers, marketers, sales leaders, and delivery managers moving in lock-step; research and other content development methods that produce groundbreaking insights; digital marketing strategies and integrated campaigns that drive leads and revenue.
Who Attends
CMOs, thought leadership research directors, editorial leaders, digital marketers and sales leaders from small, midsized and large professional services, software and other technology companies, high finance firms, and other B2B companies.
How It's Delivered
Attend in-person over 3 days in Dana Point, California, a beautiful seaside community in Orange County. California, or stream the entire event to your desktop wherever you are, globally.
"As we embark on our planning for the year ahead this event helped me to prioritize and focus efforts where they will make the most impact."

JENNIFER PRICE, DIRECTOR OF MARKETING, BAKER NEWMAN NOYES

"This event was helpful because it discussed the business goals you can realistically achieve with thought leadership. And, I learned specific tactics which I'm currently using to develop thought leadership that can generate leads and sales for my company."

STEFAN RICHES, DIRECTOR OF CONTENT MARKETING, STANTEC

"Great day!"

STEVE COKKINIAS, VP OF MARKETING AND SALES, FMG LEADING
Growth consulting, thought leadership development, and lead generation for professional services and B2B SaaS firms.

Comprehensive thought leadership consulting for B2B & professional services firms.