Tackling the Burning Questions B2B Companies Are Asking
Increasingly, consulting, technology, IT services, accounting, investment banking, venture capital, private equity, engineering and other B2B companies believe they need to showcase their unique expertise more effectively through thought leadership. Realizing the success of that effort requires bringing clarity to a handful of burning questions:
How can thought leadership directly increase our revenue and profitability?
Hear real examples of big ideas that created big markets
Learn about companies that increased mindshare and market share
See evidence that thought leaders get premium pricing
How do we develop big ideas that make conventional wisdom obsolete and show our expertise is superior?
Understand what kinds of primary research can spawn blockbuster concepts

 

Learn the key skills for conducting groundbreaking primary research

 

See how to make complex ideas understandable to executives

 
How can thought leadership help us create a distinct business strategy and powerful brand?
Discover how firms that compete on thought leadership look at it much differently

Find out what happens when thought leadership is more than marketing

Learn how to create a brand around superior expertise

 
How can we use thought leadership to create whole new markets and coalesce emerging ones?
Learn how thought leadership fueled the rapid uptake of enterprise software since the 1990s

 

Understand how thought leadership research could accelerate adoption of emerging technologies (e.g., Metaverse, Web3, etc.)

 

Determine how to partner to conduct such research (universities, tech companies, consulting firms, etc.)

 
How do we shift from having episodic successes to building a powerful thought leadership engine?
Examine the core skills necessary to create and market compelling content

 

Learn where to find these skills, and how to develop them internally

 

Understand why building a culture of thought leadership is crucial, and how to do it

 
How can we use thought leadership research to develop unique products and services?
Learn how to turn big ideas into scalable expertise and services

 

See why this is the ultimate competitive advantage with thought leadership

 

Understand the skills required to translate big ideas into new products and services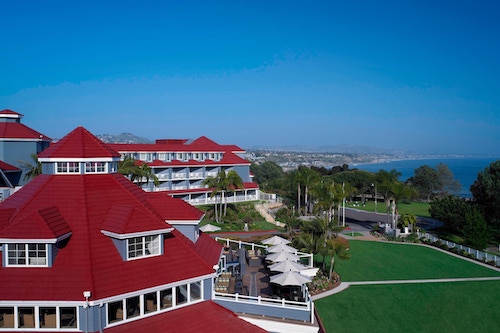 Enjoy 2-3 days at the world-class, Laguna Cliffs Marriott Resort & Spa in Southern California
"This event was helpful because it discussed the business goals you can realistically achieve with thought leadership. I learned specific tactics which I'm currently using to develop thought leadership that can generate leads and sales for my company."

STEFAN RICHES, DIRECTOR OF CONTENT MARKETING, STANTEC

"The thing that has surprised me the most was the networking. It's really hard in large conferences to network meaningfully. You might get 1 out of 10 good people. And, here it's pretty much every single person."

CHRISTINA GALOOZIS, CORPORATE MARKETING LEADER, WEST MONROE

"Everyone who's in thought leadership should attend this at least once!"

SHANNON HART, COMMUNICATIONS LEAD, INFOSYS KNOWLEDGE INSTITUTE

"As we embark on our planning for the year ahead this event helped me to prioritize and focus efforts where they will make the most impact."

JENNIFER PRICE, DIRECTOR OF MARKETING, BAKER NEWMAN NOYES
What Topics are Covered
Thought leadership strategies that get company leaders, subject experts, researchers, marketers, sales leaders, and delivery managers moving in lock-step; research and other content development methods that produce groundbreaking insights; digital marketing strategies and integrated campaigns that drive leads and revenue.
Who Attends
CMOs, thought leadership research directors, editorial leaders, digital marketers and sales leaders from small, midsized and large professional services, software and other technology companies, high finance firms, and other B2B companies.
How It's Delivered
Attend in-person over 3 days in Dana Point, California, a beautiful seaside community in Orange County. California, or stream the entire event to your desktop wherever you are, globally.

Do more with your documents – Use Turtl software to create beautiful digital documents, proven to increase reader engagement. No design or coding skills needed. Find out more at www.turtl.co